Lee is 102 years old and is the oldest of 6 generations of his family – so he has great-great-great-grandchildren! He was married for 76 years and is one of the oldest living Pullman porters (worked in the railroad passenger cars). He still drives – mainly to visit his lady friend.
Christine is 100 years old. She plays the organ and loves coconut cream pie.
Hy is 100 years old. He worked for the post office and was an active member of the Letter Carrier's union for 72 years. He balances his checkbook, reads the paper every day and likes to play chess. He rides his 3-wheeled bike almost every afternoon through Leisure World.
Ida is 101 years old. She was a single mother and moved to Southern California with her young daughters from Cook County, Kentucky.
Virginia is 100 years old. Her family owned a grocery store, and when she and her husband moved to California in 1938, they opened a general store. She enjoys reading and gardening, and she makes great pies.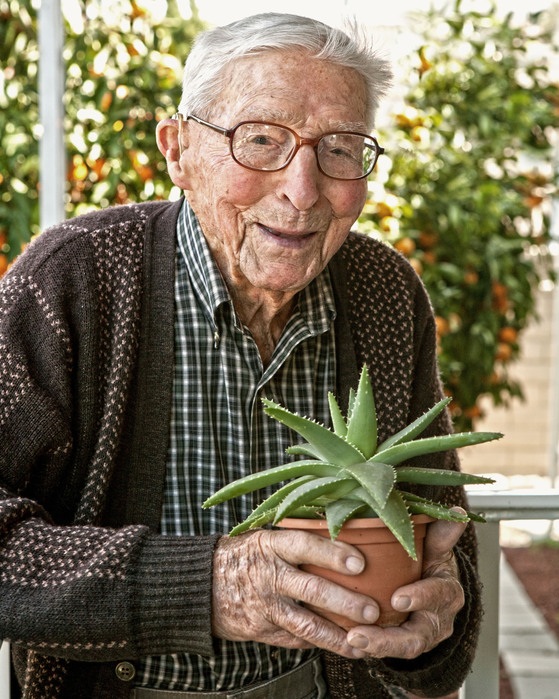 Walter is 103 years old. He has an incredible memory and is a great storyteller! He has people in his life whom he loves and who love him, so he's happy! Walter says, "Love is what it's all about."
Alma is 100 years old. Her parents were from Puerto Rico, and her first great-grandchild was born last year. She enjoyed sports growing up and has been artistic (painting and sculpting) as an adult.